Company Information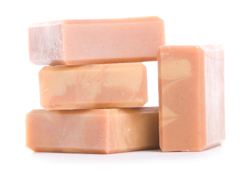 Wholesale Supplies Plus - Your Success is Our Business!


In 1999 Wholesale Supplies Plus (WSP) was established as a way to provide small businesses accessibility to affordable, high quality soap making supplies. By stocking over 2,000 products that are packaged and ready to ship, Wholesale Supplies Plus has grown to be the one of the largest "one-stop shopping" destinations for individuals and companies seeking professional quality soap making supplies and ingredients for handmade cosmetics. This company is proud to employ approximately 75 people in the State of Ohio, USA.



Why Shop with Wholesale Supplies Plus?


Wholesale Supplies Plus loves to help new soap makers and business owners succeed! This is how we do it:


1.
Outstanding Customer Service – You can call our offices anytime and speak with a real soap maker that understands your questions and wants to help you! You can call us during regular business hours at 1-800-359-0944. Holiday Calendar.


2.
Free Shipping & Affordable Products – We understand there is nothing worse than shopping for a product, finding the best price and then going to check out…only to see the shocking price of high shipping. No worries here, we have taken care of "sticker shock" by offering Free Shipping in all 50 US States on all of our products!
3.
Rewards & Savings – We love our customers and we want them to know it! That is why we have one of the best reward programs on the internet.

The WSP Reward Program gives you back up to 4% of your current invoice total! No tricks or codes, you will see the savings right in your cart!

Our Customer Savings Center also offers: Monday Means Sale Days, Storewide Flash Sales, Monthly Coupons and Fun Contests.
4.
Product Information – Wholesale Supplies Plus is committed to giving shoppers as much product information as possible so that customers can make informed buying decisions. We have a robust product rating system in which real customers provide honest feedback. We don't stop there...we have enhanced product descriptions and multiple images for performance, packaging and design. Look for our "Ask An Expert" Q&A System to go live Fall of 2013.
5.
Educational Resources – Learning should be fun and available when you have time.

We offer a monthly publication called "Handmade e-Magazine". This is filled with business articles, trends, tips, new products, new recipes and much more!! Our guest authors have written for leading publications such as INC and Entrepreneur Magazines!

In addition to publishing Handmade e-Magazine, we have a free online Learning Library with instructions and over 100 Free Recipes.

If you still have questions and it is after hours, simply Send Us An Email and a friendly customer service representative will research your question and reply the next business morning.