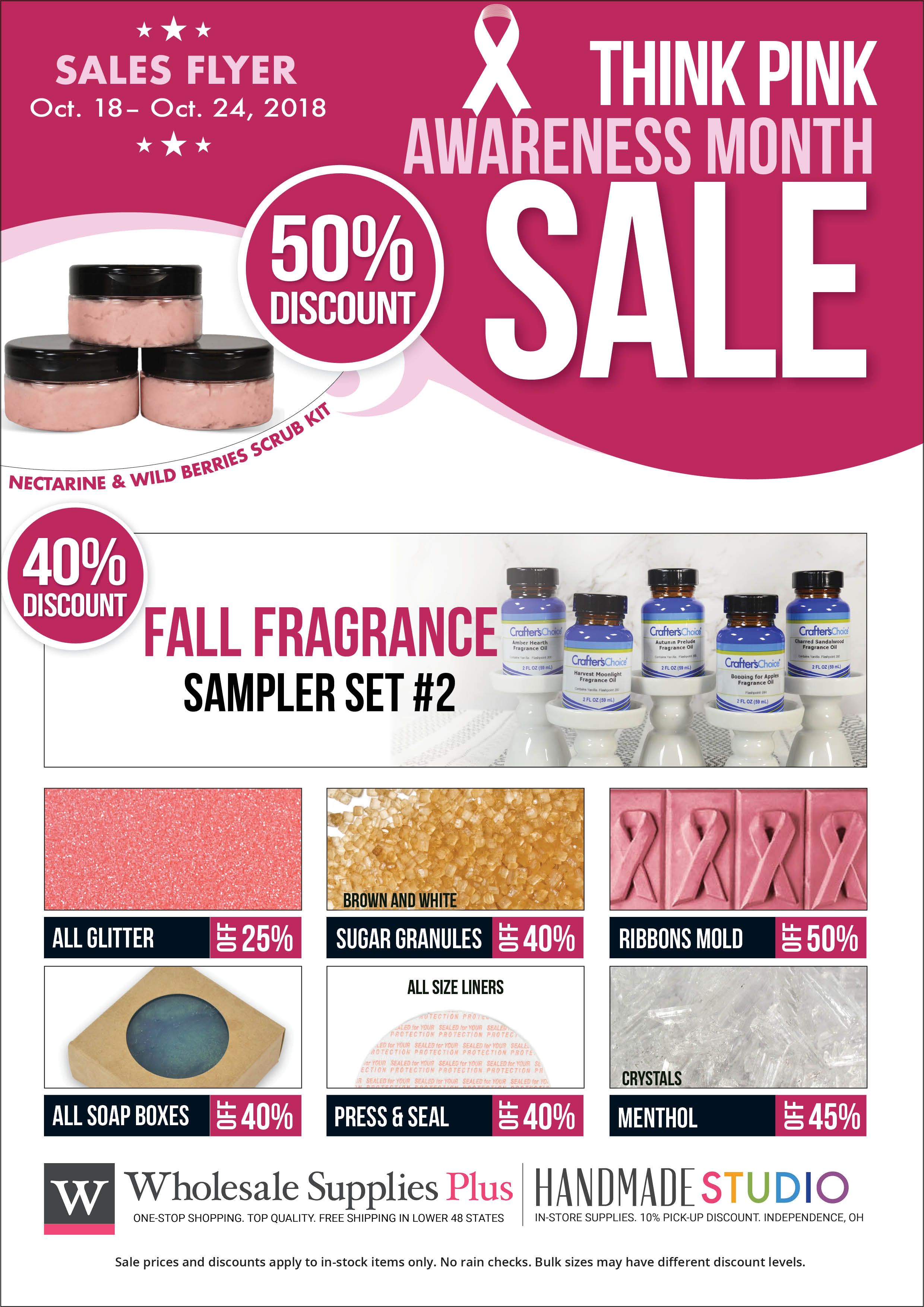 New Sales Flyer!

The October 18th - October 24th Sales Flyer is filled with amazing deals to help you save while shopping at Wholesale Supplies Plus! Deals include:

50% off - Nectarine Scrub Kit
50% off - Ribbon Mold
45% off - Menthol Crystals
40% off - Fall Fragrance Oil Sampler Set 2
40% off - Brown & White Sugar
40% off - Soap Boxes
40% off - Press Seal Liners
25% off - All Glitter





Flash Sales & News
Be the first to hear about upcoming sales & promotions!






Want More Coupons?
If you are a person that LOVES coupons, then we have opportunities for you to earn more ways to save!

Rate Your Products - Here
Show, Tell & Sell - Here





Reward Program
We reward loyal customers that choose to select us as their "one stop" shopping source. This program is designed to give back to customers that continue to return and buy from Wholesale Supplies Plus!

View Program Details

Special Coupon Codes:
WSP-FREESHIP - Free Shipping on All Orders over $25.