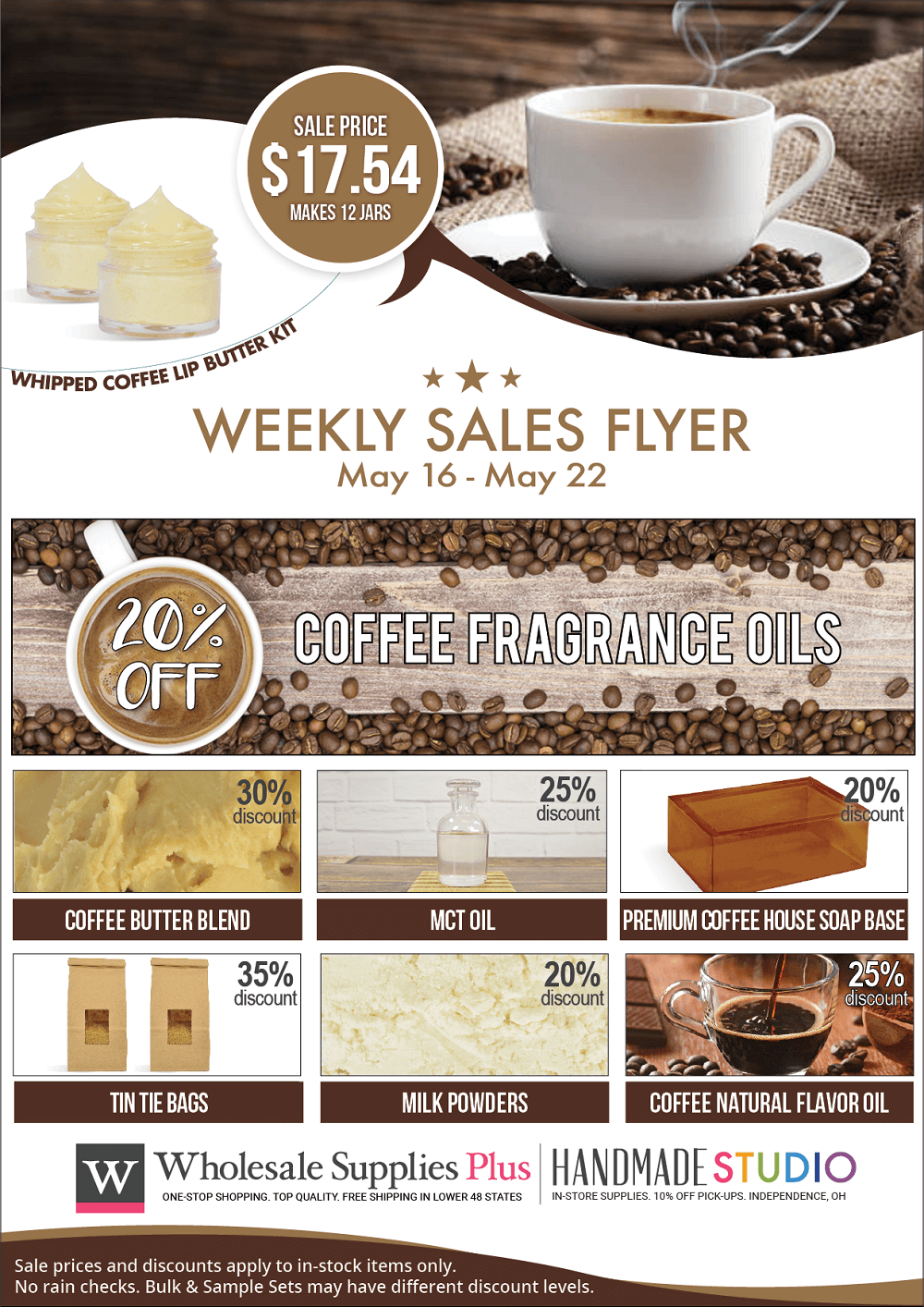 Current Sales Flyer

The May 16th - May 22nd Sales Flyer is filled with amazing deals to help you save while shopping at Wholesale Supplies Plus! Deals include:

35% off - Tin Tie Bags
35% off - Whipped Coffee Lip Butter Kit
30% off - Coffee Butter Blend
25% off - Coffee Natural Flavor Oil
25% off - MCT Oil
20% off - Coffee Fragrance Oils
20% off - Milk Powders
20% off - Premium Coffee House Soap Base




Flash Sales & News
Be the first to hear about upcoming sales & promotions!






Want More Coupons?
If you are a person that LOVES coupons, then we have opportunities for you to earn more ways to save!

Rate Your Products - Here
Show, Tell & Sell - Here





Special Coupon Codes:
WSP-FREESHIP - Free Shipping on All Orders over $25.