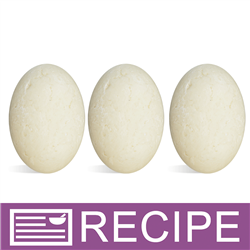 (Enlarge Image)
NOTE: If you are making these products for sale, good manufacturing practices a mask. We also recommend a clean apron and workspace.
(We recommend using a mask when working with lathanol powder. It is a very fine powder and becomes airborne very quickly.)
Prepare double boiler by adding water to bottom of double boiler and placing on stovetop until water is boiling.
To top pan of double boiler, add SCI noodles and Bubble Up and heat until noodles have melted down to a pasty consistency. Stir well.
Add lathanol powder, sodium lactate, silk amino acids and mix well.
When mixture is 122ºF add fragrance and preservative and mix well.
Spoon into molds and tap mold on counter.
Place in the freezer for an hour and then remove from mold, placing on a paper towel.
Let sit for 24-48 hours to let liquid evaporate before using.
Package and label accordingly.
TO USE:
Wet your hair, and wet the bar. Rub the bar on your hair until you have the bubbles and lather you wish. Wash your hair. Rinse and repeat, if desired
Ingredient Label:
Sodium Lauryl Sulfoacetate, Sodium Cocoyl Isethionate, Cocamidopropyl Betaine, Sodium Lactate, Silk Amino Acids, Fragrance, Propylene Glycol, Diazolidinyl Urea, Iodopropynyl Butylcarbamate.